I am highly excited to tell you the 'Call For Speakers' for 'Best Of The World In Security' Conference is now open 
We are more excited because now is the time when we will receive your innovation, those billions of papers and the most exciting hacks of this year.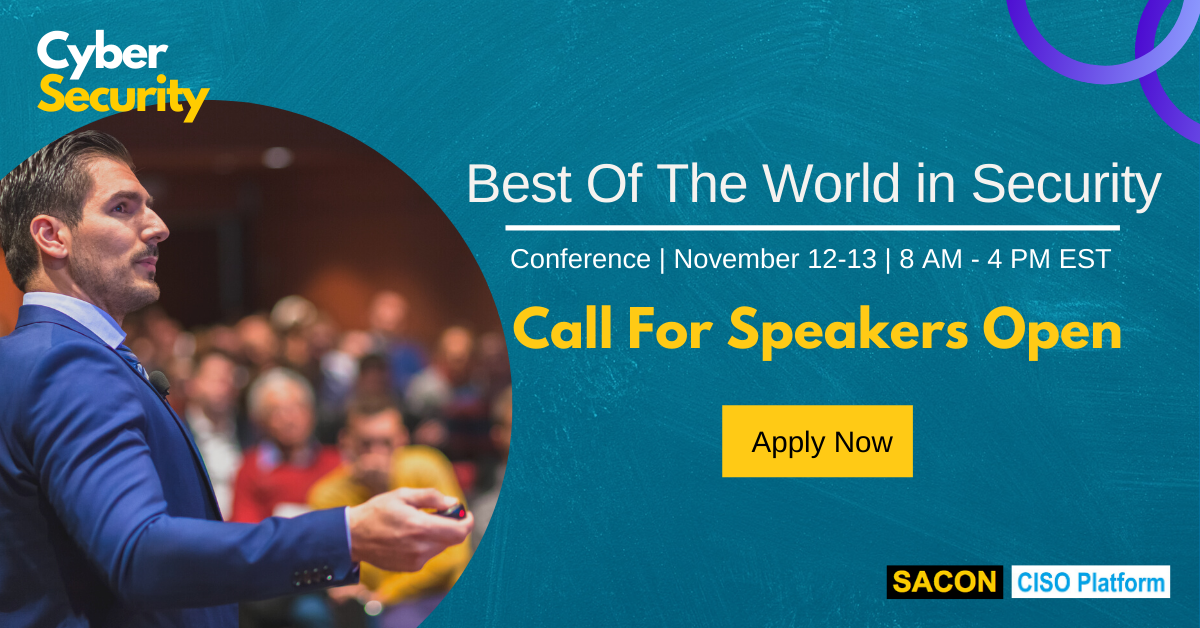 >> Link to apply for call for speaker here
Below I will share a few details that could help you submit your papers-
Step 1 - Choose Your Speaking Slot
We believe in sharing knowledge which is short, great and impactful. We don't believe in restricting oneself from thoughts and sharing them, thus your talk will win the speaking slot most apt to your needs.
TED Style (30 minutes) - this will invite top speakers and security researchers across the world who made significant contribution in the field of security in recent past

Deep Dive (4 hour+) - this is a deep dive workshop style session where a particular topic is dwelt in details
Step 2 - Choose The Domain Of Your Talk
You can select any cyber security domain at free will from 'Technology' or 'Security Metric and Management'. Here's a list to help you click here
However, we are particularly keen this year on below domains 
Secure coding

API security

Cloud security

Pentesting

SOC (SIEM)
Step 3 - Create An Awesome Topic
For this, previous topics can always be very helpful in understanding both your best area of communication and the audience expectations. Here are a few-
Step 4 - You Did It, Sit back and Relax
Submit your application and relax. Great, You're done! Our review board will review the content and get back to you via email. Make sure you've used an email you check frequently
P.S. - We are unable to allot speaking slot to everyone right now. We hope it's possible in future. For now our review board selects the speakers as mentioned above.  
Important Date & Links
Last date of submission 30th September
Call for speakers submission link here
Conference Page link here