RSA conference is one of the leading security conference worldwide.  It creates tremendous opportunity for vendors, users and practitioners to innovate, educate and discuss around the current security landscape. WAF is specialized firewall designed to protect  web applications (HTTP applications) from attacks such as cross-site scripting (XSS), SQL injection and other vulnerabilities that may exist in. It is able to detect and prevent unknown attacks by inspecting every HTML, HTTP/HTTPS, SOAP and XML-RPC data packet. Using WAF you can monitor the Input/Outpur traffic to your web applications. It  can be deployed as an appliance (on-premise, hosted) or may come as a server plugin. WAF's are also available as a cloud-based service
Here are the top 5 vendors to watch out for in WAF market :
Imperva

Imperva SecureSphere Web Application Firewall analyzes all user access to your business-critical web applications and protects your applications and data from cyber attacks. SecureSphere Web Application Firewall dynamically learns your applications' "normal" behavior and correlates this with the threat intelligence crowd-sourced from around the world and updated in real time to deliver superior protection.
To Know More: Visit Imperva SecureSphere WAF Product Page
Akamai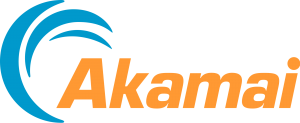 Kona Web Application Firewall from Akamai offers protection against web application attacks. Globally-distributed across the Akamai Intelligent Platform™, Kona WAF can easily scale to defend against massive application attacks. Deployed at the edge of the network rather than in a data center, Kona WAF can identify and mitigate suspicious traffic without affecting performance or availability of the origin server.
To Know More: Visit Akamai Kona Site Defender WAF Product Page
(Read More: TOP 6 VENDORS IN NEXT-GENERATION FIREWALL MARKET AT RSAC 2017)
Fortinet

FortiWeb provides security for external and internal web-based applications from the OWASP Top 10 and many other threats. Using IP Reputation services, botnets and other malicious sources are automatically screened out before they can do any damage. DoS detection and prevention keeps applications safe from being overloaded by Layer 7 DoS attacks.
To Know More: Visit FortiWeb WAF Product Page
F5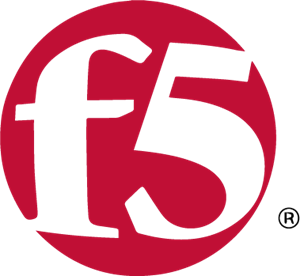 F5 web application firewall (WAF), with advanced firewall capabilities secures applications against layer 7 distributed denial-of-service (DDoS) attacks and application vulnerabilities. BIG-IP Application Security Manager (ASM) enables you to defeat sophisticated, complex threats with 99.89% overall security effectiveness.
To Know More: Visit F5 Web Application Firewall Product Page
Radware

AppWall is a Web application firewall solution that ensures fast, reliable and secure delivery of mission-critical Web applications. It enables PCI compliance through mitigation of Web application security threats and vulnerabilities, preventing data theft and manipulation of sensitive corporate data, and protecting customer information.
To Know More: Visit Radware AppWall Product Page
(Read More: Firewall Checklist – Top 10 Things Your Next Firewall Must Do!)
For more info on Web application Firewall (WAF) market, please visit: Web application Firewall  (WAF) Market Page